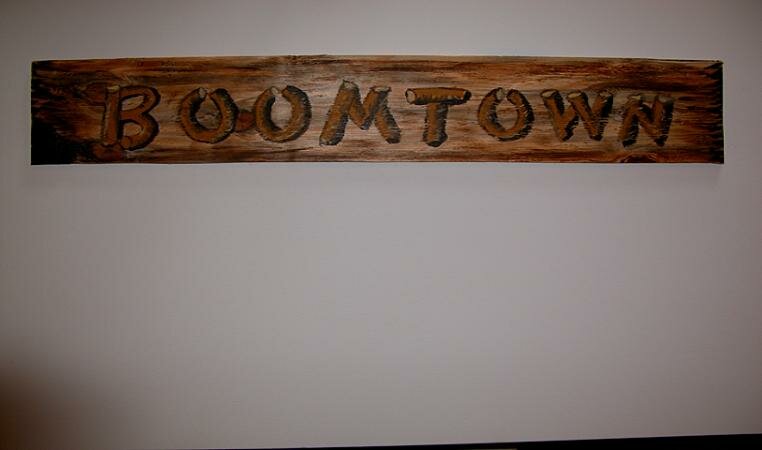 The Theme Song

The Boomtown Theme was written by Rex Trailer just 2 days before the premiere
program in March of 1956.
The song was sung at the beginning and end of every show.

O.K., So you do remember the words to the 'Boomtown' theme right?

Well, you remember SOME of the words, you say?

Well just for you, I've created a little 'cheat sheet' so you can study-up just a bit. I
mean, if you end up going to one of the Boomtown reunions, you want to join in on
the singing, right?



Boomtown


Howdy there folks, we're glad to see you in
Boom,Boom, Boomtown!

There's a lot of folks who'd like to greet you in
Boom,Boom,Boomtown!

You can bet we'll have lots of western fun and excitement for you.
We'll ride and rope,do a square dance and shoot a gun
and we'll sing a song or two!

Come along folks 'cause we're about to start the fun in
Boom,Boom,Boomtown!

From six to sixty there's something for everyone in
Boom,Boom,Boomtown!

So dosy-do and swing around,
grab your gal and promenade down to
Boom,.........BOOM,...............BOOMTOWN!

YEEHAH!!!!!!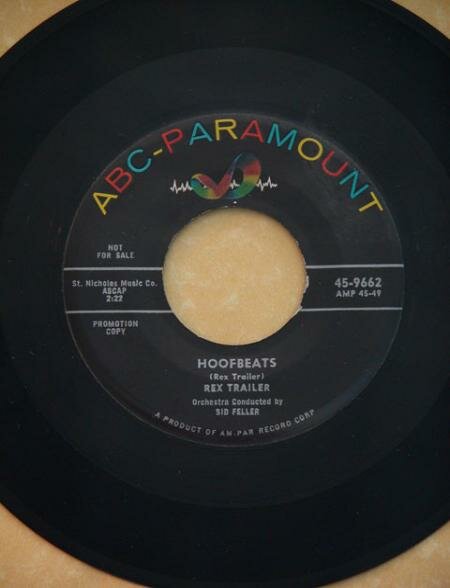 hoofbeats

The great song 'Hoofbeats', was
played at the conclusion of the
'Bunkhouse' segment.

In the U.S., country disc jockeys
would not play it because it featured
French horns, so it wasn't considered
'Country', and jocks playing 'Pop'
music, felt it was too 'Western', so go
figure that one out!

Well,what you may not know, it that
'Hoofbeats' was a HUGE hit in
Australia!  And I mean, a  HUGE hit !!!

So, we weren't alone as big fans of
this really great  music piece.